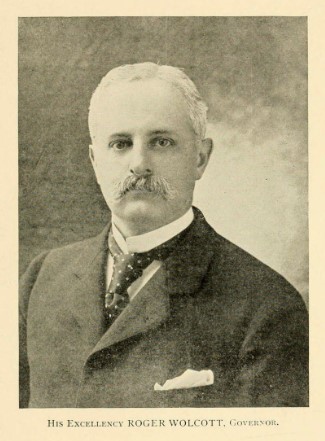 In the 1800s, Boston's prominent families would decamp from their homes on Beacon Hill and, later, the Back Bay for the peace and quiet of the country, or the areas that would become Boston's suburbs. Of all the beautiful settings and remarkable views he could have used as an escape, Massachusetts Governor Roger Wolcott chose this Milton estate to return to time and again. The Wolcott family was so enamored with this retreat that they continued to enjoy the property for over 100 years. Now, Wolcott Woods is poised to be the magnificent backdrop for Northland's next project in Milton. As the property's future takes shape, let's look back to its unique history.
Joshua Harrington Wolcott, a successful Beacon Hill merchant, bought the land known as Canton Avenue in April 1851. He built his family's summer home that same year and named it Blue Hill (Wolcott House). Joshua's son Roger, who grew up at Wolcott House would become Governor of the Commonwealth in 1897.
During his tenure, Roger Wolcott opened the country's first subway line and there are plaques that still bear his name above the entrance of the Boylston and Park Street MBTA stations. As a political figure,
Roger Wolcott was highly regarded for his integrity by both parties, and he was memorialized upon his death with a statue in the State House.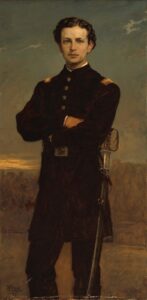 Joshua's other son was Lt. Huntington Frothingham Wolcott, whose portrait, done by William Morris Hunt, is on display at the Museum of Fine Arts in Boston. In 1865, the 19-year-old enlisted in the Union Army, despite hesitance from his family's. Serving under General Sheridan, Wolcott survived the battle of Five Forks in the Shenandoah Valley of Virginia, only to return home to Milton and pass away from typhoid fever a few months later.
In 1888, Wolcott House suffered significant damage from a major fire, and the reconstruction completed in 1889 resembles the house as it is today. In 1987, the Wolcott family sold the property to Mr. Kenneth Carberry.
Now, as Wolcott Woods opens a new chapter to provide future residents the wonderful experience that the Wolcott family enjoyed for generations, LandVest welcomes the opportunity to work with Northland Residential to carry forth its legacy. As a new residential community in a prime location off Canton Avenue in the town of Milton, this property's extraordinary home designs and careful land planning will honor the estate's history.