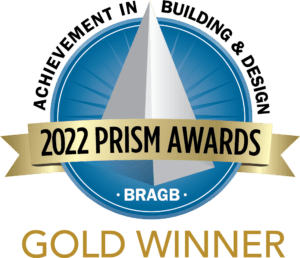 Northland Residential was honored at a gala ceremony hosted at the Boston Museum of Science by the Builders and Remodelers Association of Greater Boston. Receiving two PRISM Awards for Wolcott Woods and Fieldstone Way, Northland was among 101 companies recognized for their outstanding achievements in the industry.
PRISM recognizes the finest projects and outstanding achievements of builders, remodelers, developers, project owners, architects, land planners, marketing/advertising firms, interior designers, and other professionals in the home building industry. The gala attendees gathered in the multi-leveled Blue Wing and enjoyed a pre-ceremony reception with lot of great hors d'oeurves and full bar. "PRISM has become a much anticipated annual event that showcases all the great projects and people of our local home building industry," said Executive Officer Scott Palmer.
Northland's Fieldstone Way received an award for Excellence in Community Design: Best Affordable Community, while Wolcott Woods received the prestigious Excellence in New Construction: Best Detached Home 2,000-3,000 Square Feet.
We're so proud of our team that created these outstanding homes, and wish to thank BRAGB for their recognition of our efforts!