A Coveted Greater Boston Location

Discover the perfect balance of elegance, comfort, and convenience in the idyllic setting of Wolcott Woods Residences. Your dream home awaits.
Each townhome at Wolcott Woods Residences features thoughtful design and attention to detail, combining classic New England architecture with modern amenities. Immerse yourself in the rich history and natural beauty of the estate while enjoying exceptional services and state-of-the-art features.
Explore Our Available Properties
Looking for your dream home in the idyllic setting of Wolcott Woods Residences? Browse our listings page detailing available properties and models to discover the perfect match for your lifestyle. From spacious townhomes to elegant single-family homes, each residence features thoughtful design and attention to detail. Immerse yourself in the rich history and natural beauty of the estate while enjoying modern amenities and exceptional services. Your next chapter begins here at Wolcott Woods Residences.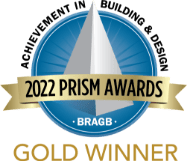 Thoughtful design of the past and modern features
Integrating design elements of the past into modern architecture was a key goal of the Wolcott Woods team. Everything from materials used to the plants in the landscaping has been chosen to honor the past and the local environment. The 54 stately homes that make up this new 55+ community feature a diverse collection of architectural styles and materials, including stucco, shingle, and brick exteriors.
Inspiration for the new residences has been drawn from the estate's three historic homes and estate homes in the area, all of which will be preserved and updated.

Wolcott Woods sits on the estate of one of Boston's Most Prominent Families…
In the 1800s, Boston's prominent families would decamp from their homes on Beacon Hill and, later, the Back Bay for the peace and quiet of the country, or the areas that would become Boston's suburbs. Of all the beautiful settings and remarkable views he could have used as an escape, Massachusetts Governor Roger Wolcott chose this Milton estate to return to time and again. The Wolcott family was so enamored with this retreat that they continued to enjoy the property for over 100 years. Now, Wolcott Woods is poised to be the magnificent backdrop for Northland's next project in Milton. As the property's future takes shape, let's look back to its unique history.
Joshua Harrington Wolcott, a successful Beacon Hill merchant, bought the land known as Canton Avenue in April 1851. He built his family's summer home that same year and named it Blue Hill (Wolcott House). Joshua's son Roger, who grew up at Wolcott House would become Governor of the Commonwealth in 1897.
During his tenure, Roger Wolcott opened the country's first subway line and there are plaques that still bear his name above the entrance of the Boylston and Park Street MBTA stations. As a political figure, Roger Wolcott was highly regarded for his integrity by both parties, and he was memorialized upon his death with a statue in the State House.
Joshua's other son was Lt. Huntington Frothingham Wolcott, whose portrait, done by William Morris Hunt, is on display at the Museum of Fine Arts in Boston. In 1865, the 19-year-old enlisted in the Union Army, despite hesitance from his family's. Serving under General Sheridan, Wolcott survived the battle of Five Forks in the Shenandoah Valley of Virginia, only to return home to Milton and pass away from typhoid fever a few months later.
In 1888, Wolcott House suffered significant damage from a major fire, and the reconstruction completed in 1889 resembles the house as it is today. In 1987, the Wolcott family sold the property to Mr. Kenneth Carberry.
Now, as Wolcott Woods opens a new chapter to provide future residents the wonderful experience that the Wolcott family enjoyed for generations, LandVest welcomes the opportunity to work with Northland Residential to carry forth its legacy. As a new residential community in a prime location off Canton Avenue in the town of Milton, this property's extraordinary home designs and careful land planning will honor the estate's history.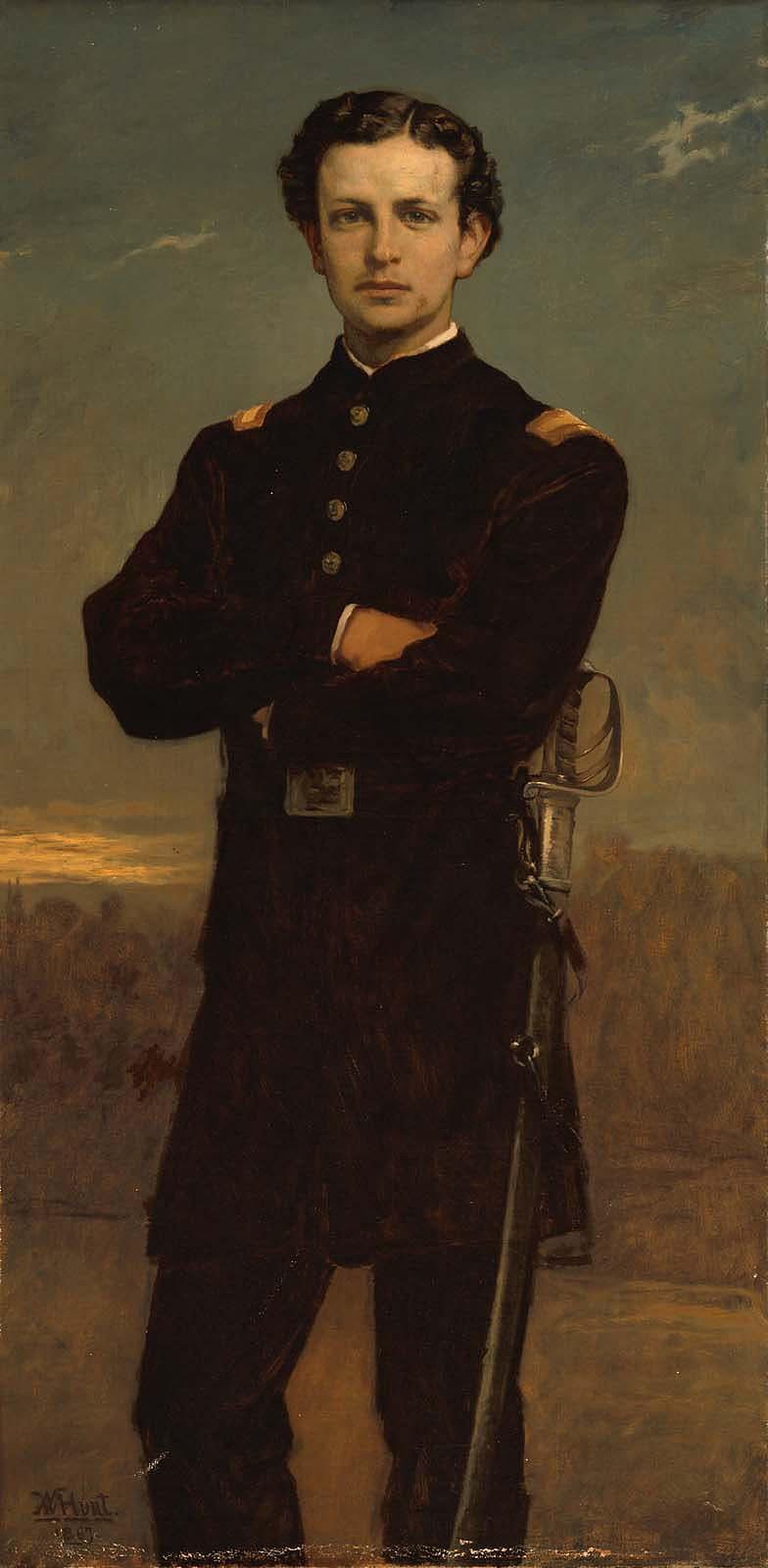 "It's just beautiful. I think it's one of the most beautiful communities in Suburban Boston. I saw value there: the historic nature of the setting, the charm of the house I'm buying…I'm looking forward to living there."
— Denise & Kevin
"As soon as I set foot on the property, I knew I was home. Wolcott Woods offered everything I loved about Metrowest living, and it was hard to believe I was only 15 minutes from Boston. It's convenient to everything and still feels close to nature in such a beautiful setting. 
— Anne Marie
"I love the way the light comes in — it just absolutely pours in. Everybody responds to the light when they come in, and they say it feels like I'm outdoors here. So, it's almost like a tree house, and I would say that's my favorite thing about this build."
— Mallory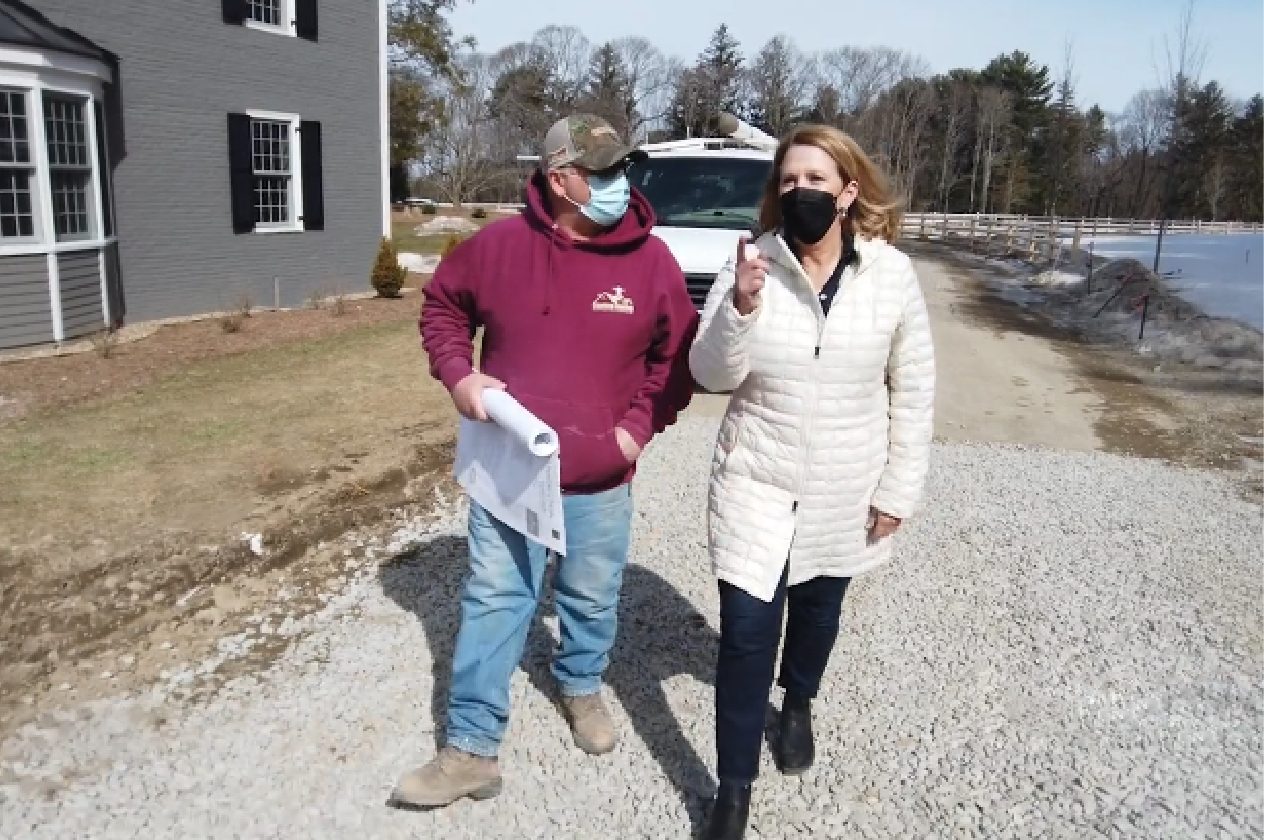 Experience Unmatched Excellence with Our Award-Winning Team
Wolcott Woods Residences brings together a collaboration that has earned our team a 2022 Prism Award for building and design. With our expertise, commitment to creating true neighborhoods, and unparalleled service, you can expect unmatched excellence in luxury living.